So my mom was shopping at a thrift store today and got me these vintage wood mushroom salt and pepper shakers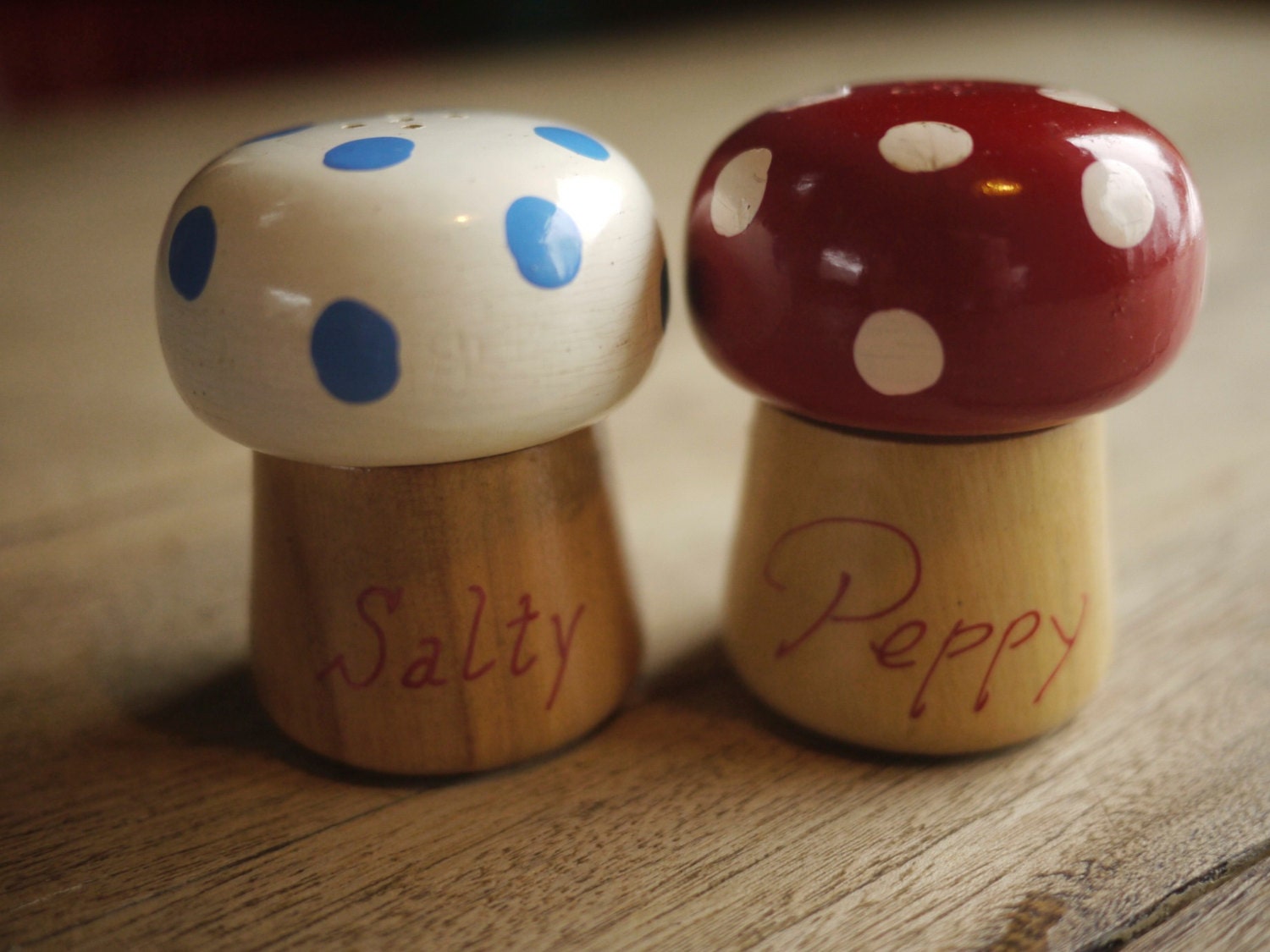 Isn't my mom the best??
BTW I am not using a picture that I took. I still haven't figured out my camera yet. I really need to get working on it because I also have some Sunday school pictures on it that I need to get off as well.
Anyway, my summer is going pretty well. Sorry for the low amount of posts but I have been super busy this summer. Plus I was sick this last week and that didn't help much.
Hope everyone else is having a good summer!