This is a totally awesome site. Where else could you get so many
patterns for free
and quilting patterns at that.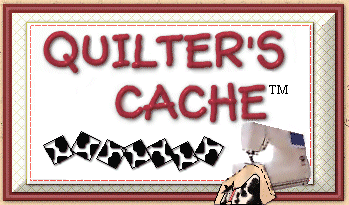 I actually found
Quilter's Cache
by accident. I had some left-over printing at school and I decided to use it to print off some patterns that I had been wanting to get. Well, I had more than I needed so I decided to browse for some quilting patters and I landed at this site. I'm glad I did and I'm pretty sure you are too!
This site is great for any quilter at any experience and offers tons of free patterns for quilting.
Check it out!